Special Info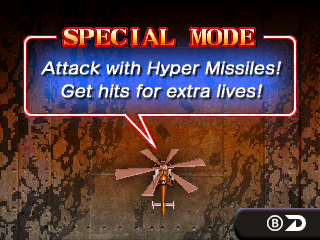 Special Mode
Once players clear the game in Arcade Mode, a Special Mode will become available.
Special Mode

This mode features drastic alterations to game balance, system, and visual effects. In addition, players will have access to even stronger weapons!
Helicopter Upgrades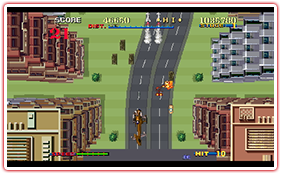 In this mode, the helicopter's mobility will be improved, and the missile attack will move along the ground, allowing players to fire missiles at distant enemies.
New Stage & Boss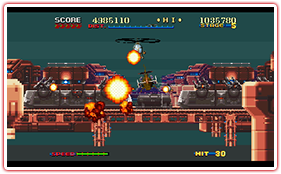 This mode features a new final stage and a brand new final challenge to overcome.
Game Rebalanced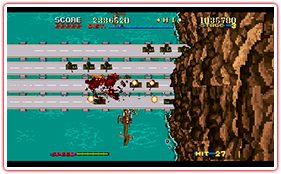 There are several major changes in this mode, including new enemy spawning points and brand new obstacles, such as buildings inside of caves and new bridges.
New Enemy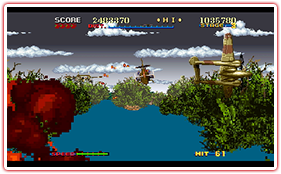 A new type of enemy will be added, not previously seen in Arcade Mode.
New Visuals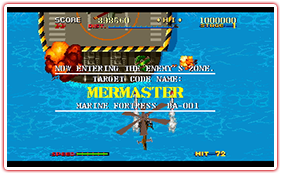 In the new mode, enemy specs will be displayed when encountering a stage boss.
Special Mode Arcade Cabinet
The movement of the screen will be very different from the regular mode. In addition, the player can experience unique ambient noises in this mode.
More on Special Mode...
In Special Mode, players gain extra lives based on the number of enemies killed, at the end of a mission.

If you lose all your lives, you will be able to continue as normal, but there is no stage selection option in Special mode.